Demartek is a computer industry analyst organization with its own ISO 17025 accredited computer test lab. The majority of the work Demartek does involves running hardware or software solutions in the Demartek test lab for the purpose of validation testing, performance testing, power efficiency or other types of testing. A full description of the Demartek services is available on the Demartek lab validation testing page.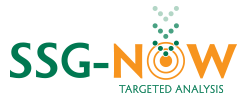 SSG-NOW, founded in 2007 by well-known storage observer Deni Connor, is about delivering market and industry opinion in a straightforward, simple and easy to understand manner that end-users can immediately understand. SSG-NOW focuses on realistic storage solutions for today's data centers.
The StorageIO group (StorageIO) is a highly recognized and respected technology analyst and consulting firm providing services to technology vendors, end users, press and media. Founded by storage veteran, author and industry analyst Greg Schulz StorageIO services include content generation (white paper, articles), speaking engagements (seminars, web casts, customer events) and advisory (product and technology positioning) among others.