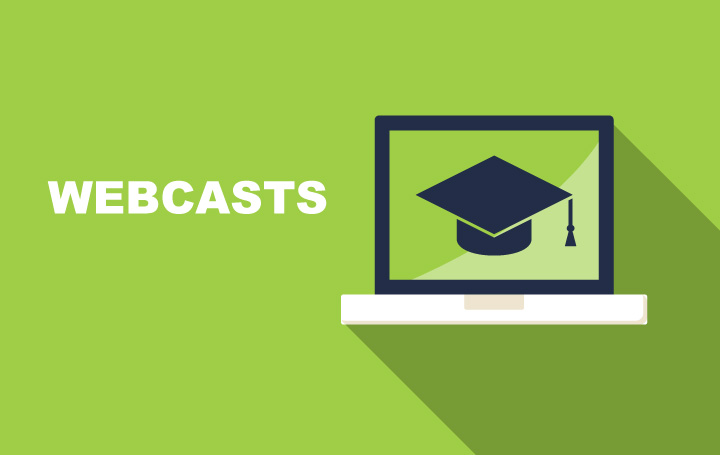 Webcasts
Click here to download a PDF of the webcast slides
Click here to view the webinar
Questions & Answers blog coming soon
Looking for more cost-effective ways to implement fibre channel cabling? At this webcast you will learn why proper cabling is important and how it fits into data center designs. FCIA experts discuss:
Cable and connector types, cassettes, patch panels and other cabling products
Variables in Fiber Optic and Copper Cables: Reflectance, Insertion Loss, Crosstalk, Speed/Length Limitations and more
Different variations of Structured Cabling in an environment with FC
Helpful tips when planning and implementing a cabling infrastructure within a SAN
Data center infrastructure layout examples
Click here to download a PDF of the webcast slides
Click here to view the webinar
Click here to view the Questions & Answers blog
Today's Fibre Channel SANs are tasked with reliably delivering huge amounts of data with almost zero latency in an environment with a large variance of end device capabilities. Fibre Channel is a lossless network protocol, but what are the ramifications? What is considered a good SAN design and what are best practices? What situations can lead to suboptimal performance? How can a device that is not performing well affect the performance of devices even on different parts of the SAN? Can a device that is returning credits without delay affect the SAN just like a device that is returning credits slowly? This webcast provides the answers to these questions and more. For answers, join the FCIA on February 6th for our live webcast.
Roadmap Illustration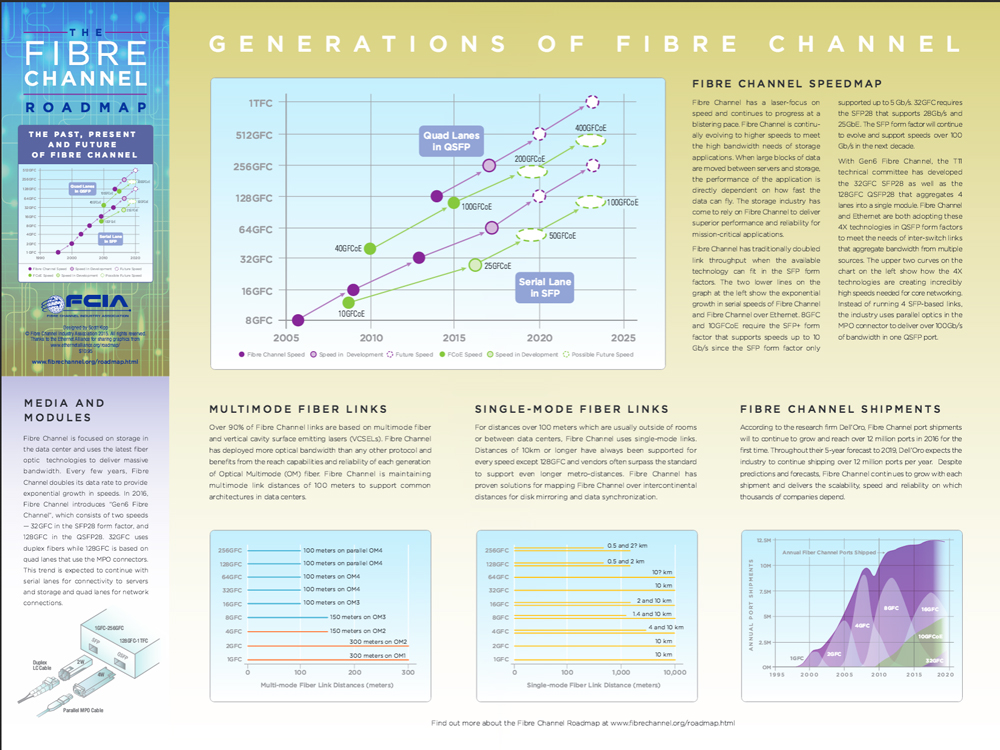 Fibre Channel has a laser-focus on speed and continues to progress at a blistering pace. Fibre Channel is continually evolving to higher speeds to meet the high bandwidth needs of storage applications. When large blocks of data are moved between servers and storage, the performance of the application is directly dependent on how fast the data can fly. The storage industry has come to rely on Fibre Channel to deliver superior performance and reliability for mission-critical applications.
Fibre Channel is at the heart of the data center connecting servers to storage, and relied upon for the most strenuous workloads. For example, Fibre Channel is deployed in many high-end applications in financial and governmental institutions where reliability and scalability are paramount. Fibre Channel consistently delivers greater than "five 9s" or 99.999% uptime as measured by vendors and customers in data center deployments worldwide. Fibre Channel storage area networks are often completely redundant to ensure constant service and uncorrupted data without single points of failure.