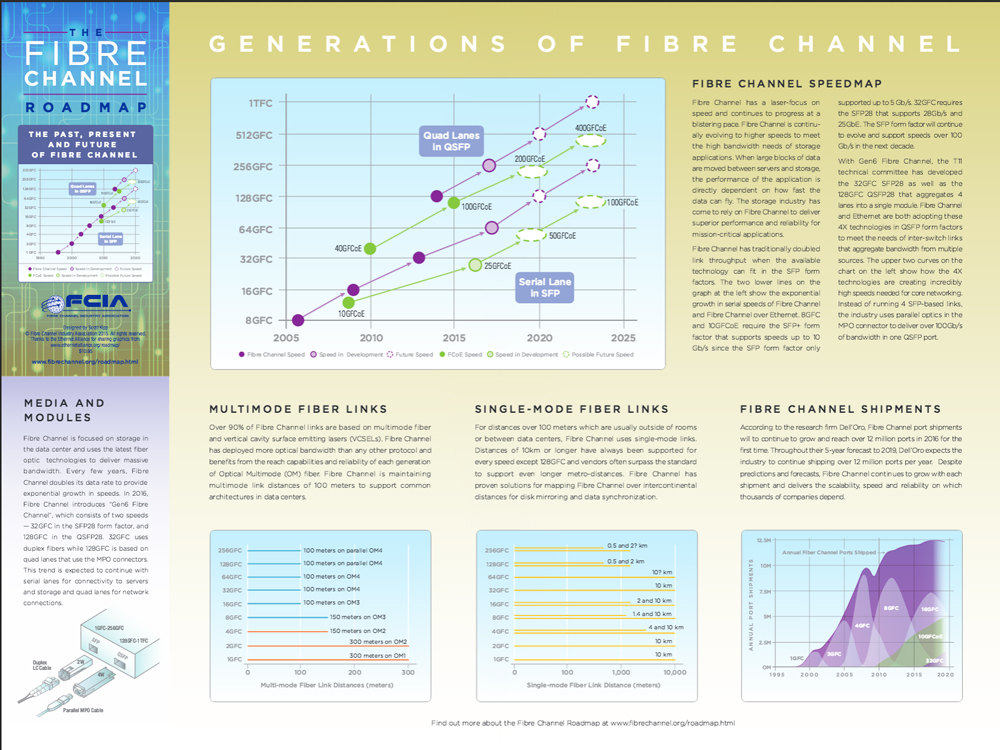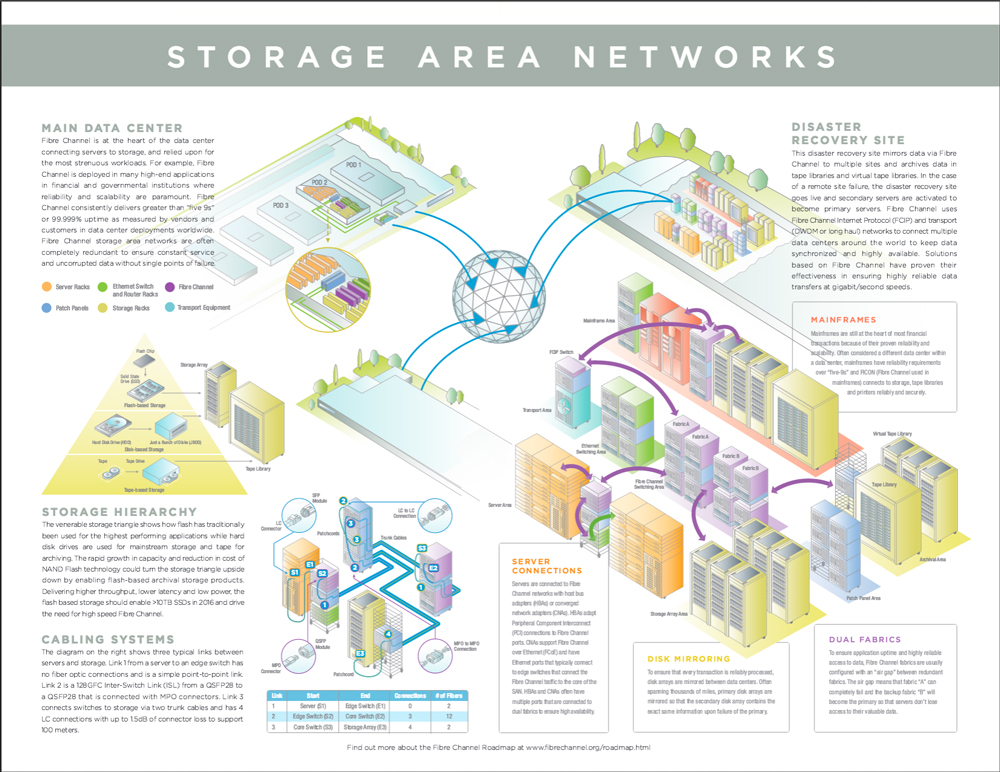 Roadmap Illustration
Fibre Channel has a laser-focus on speed and continues to progress at a blistering pace. Fibre Channel is continu-ally evolving to higher speeds to meet the high bandwidth needs of storage applications. When large blocks of data are moved between servers and storage, the performance of the application is directly dependent on how fast the data can fly. The storage industry has come to rely on Fibre Channel to deliver superior performance and reliability for mission-critical applications.
Click here to view more.
Fibre Channel is at the heart of the data center connecting servers to storage, and relied upon for the most strenuous workloads. For example, Fibre Channel is deployed in many high-end applications in financial and governmental institutions where reliability and scalability are paramount. Fibre Channel consistently delivers greater than "five 9s" or 99.999% uptime as measured by vendors and customers in data center deployments worldwide. Fibre Channel storage area networks are often completely redundant to ensure constant service and uncorrupted data without single points of failure.
Click here to view more.
Table of Contents 4    Fibre Channel's Growth Trend 6    The Fibre Channel Roadmap 8    Shared Storage with NVMe 10    Improving High Throughput Applications Performance with Gen6 Fibre Channel 16    Fibre [...]