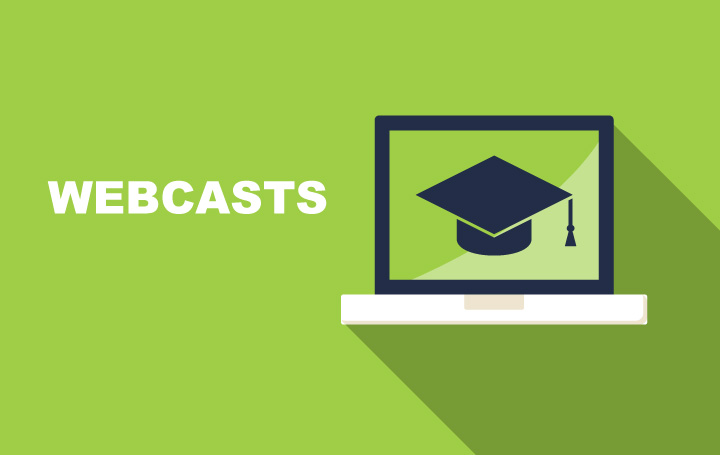 Webcasts
Click here to download a PDF of the webcast slides
Click here to view the webinar
Click here for the Q&A Blog
Interoperability is a primary basis for the predictable behavior of a Fibre Channel (FC) SAN. FC interoperability implies standards conformance by definition. Interoperability also implies exchanges between a range of products, or similar products from one or more different suppliers, or even between past and future revisions of the same products. Interoperability may be developed as a special measure between two products, while excluding the rest, and still be standards conformant. When a supplier is forced to adapt its system to a system that is not based on standards, it is not interoperability but rather, only compatibility.
Every FC hardware and software supplier publishes an interoperability matrix and per product conformance based on having validated conformance, compatibility, and interoperability. There are many dimensions to interoperability, from the physical layer, optics, and cables; to port type and protocol; to server, storage, and switch fabric operating systems versions; standards and feature implementation compatibility; and to use case topologies based on the connectivity protocol (F-port, N-Port, NP-port, E-port, TE-port, D-port).
In this session we will delve into the many dimensions of FC interoperability, discussing:
• Standards and conformance
• Validation of conformance and interoperability
• FC-NVMe conformance and interoperability
• Interoperability matrices
• Multi-generational interoperability
• Use case examples of interoperability
Click here to download a PDF of the webcast slides
Click here to view the webinar
FICON (Fibre Channel Connection) is an upper-level protocol supported by mainframe servers and attached enterprise-class storage controllers that utilize Fibre Channel as the underlying transport.  Mainframes are built to provide a robust and resilient IT infrastructure, and FICON is a key element of their ability to meet the increasing demands placed on reliable and efficient access to data.  What are some of the key objectives and benefits of the FICON protocol?  And what are the characteristics that make FICON relevant in today's datacenters for mission-critical workloads?
In this webcast you'll learn:
The world of the mainframe
The characteristics of mainframe I/O and FICON architecture
Key features and benefits of FICON
Click here to download a PDF of the webcast slides
Click here to view the webinar
Questions & Answers blog coming soon
Looking for more cost-effective ways to implement fibre channel cabling? At this webcast you will learn why proper cabling is important and how it fits into data center designs. FCIA experts discuss:
Cable and connector types, cassettes, patch panels and other cabling products
Variables in Fiber Optic and Copper Cables: Reflectance, Insertion Loss, Crosstalk, Speed/Length Limitations and more
Different variations of Structured Cabling in an environment with FC
Helpful tips when planning and implementing a cabling infrastructure within a SAN
Data center infrastructure layout examples
Roadmap Illustration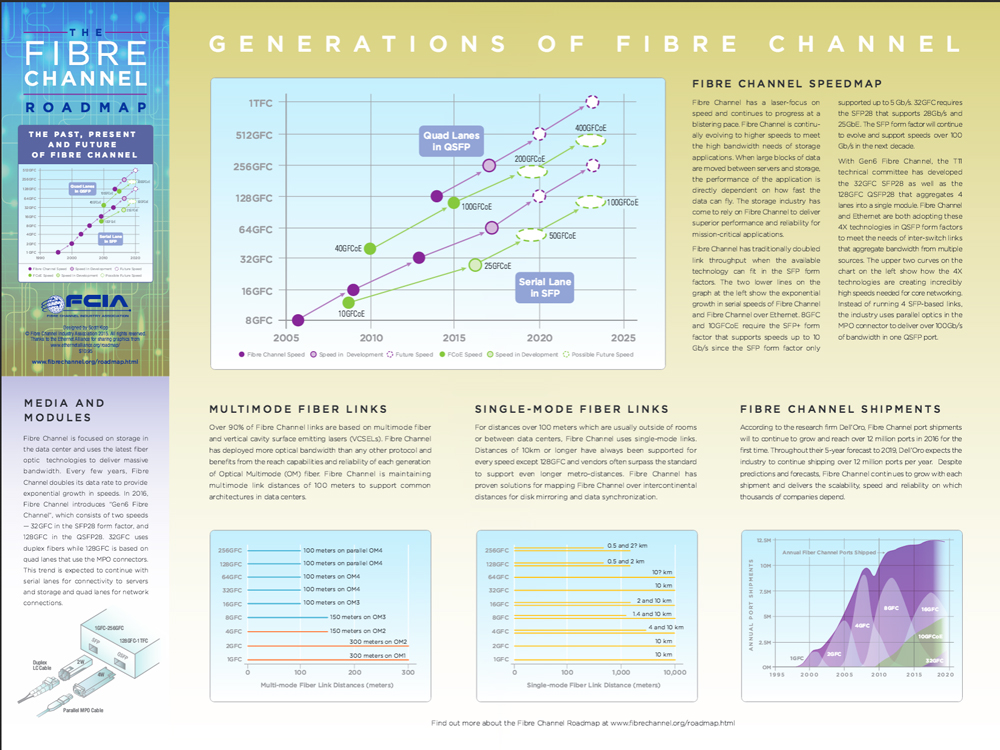 Fibre Channel has a laser-focus on speed and continues to progress at a blistering pace. Fibre Channel is continually evolving to higher speeds to meet the high bandwidth needs of storage applications. When large blocks of data are moved between servers and storage, the performance of the application is directly dependent on how fast the data can fly. The storage industry has come to rely on Fibre Channel to deliver superior performance and reliability for mission-critical applications.
Fibre Channel is at the heart of the data center connecting servers to storage, and relied upon for the most strenuous workloads. For example, Fibre Channel is deployed in many high-end applications in financial and governmental institutions where reliability and scalability are paramount. Fibre Channel consistently delivers greater than "five 9s" or 99.999% uptime as measured by vendors and customers in data center deployments worldwide. Fibre Channel storage area networks are often completely redundant to ensure constant service and uncorrupted data without single points of failure.