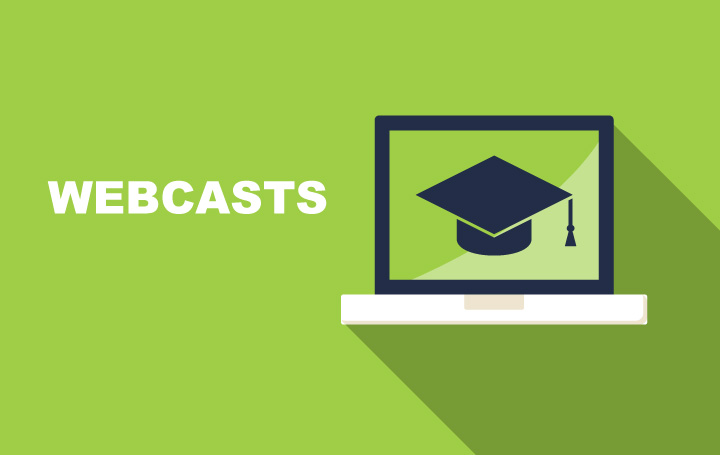 Webcasts
Patty Driever – IBM
Howard Johnson – Broadcom
Joe Kimpler – ATTO Technologies
Click here to download a PDF of the webcast slides
Click here to view the webinar
Q&A Blog – Coming soon
FICON (Fibre Channel Connection) is an upper-level protocol supported by mainframe servers and attached enterprise-class storage controllers that utilize Fibre Channel as the underlying transport.  The FCIA FICON 101 webcast described some of the key characteristics of the mainframe and how FICON satisfies the demands placed on mainframes for reliable and efficient access to data. FCIA experts gave a brief introduction into the layers of architecture (system/device and link) that the FICON protocol bridges.
Using the FICON 101 session as a springboard, our experts dive deeper into the architectural flow of FICON and how it leverages Fibre Channel to be an optimal mainframe transport, discussing:
Brief review of FICON 101 concepts
How FICON (FC-SB-x) maps onto the Fibre Channel FC-2 layer
The evolution of the FICON protocol optimizations
How FICON adapts to new technologies
Click here to download a PDF of the webcast slides
Click here to view the webinar
Q&A Blog coming soon!
Flash is really fast, and performance-hungry applications must be able to access it wherever it is located. Luckily, NVMe can take advantage of flash throughout a computer system. 
However, accessing flash over a network can introduce problems which designers must solve. Accesses can take much longer than local flash, latency can rise significantly, networking issues can raise their ugly heads, and performance can vary greatly depending on network load and competition for resources.
Ways to solve such problems include sequence-level error recovery, prioritization for virtualized environments, and improved forward error correction. And – surprise! – all these are already part of the Fibre Channel standard or the emerging FC-NVMe transport protocol.
Roadmap Illustration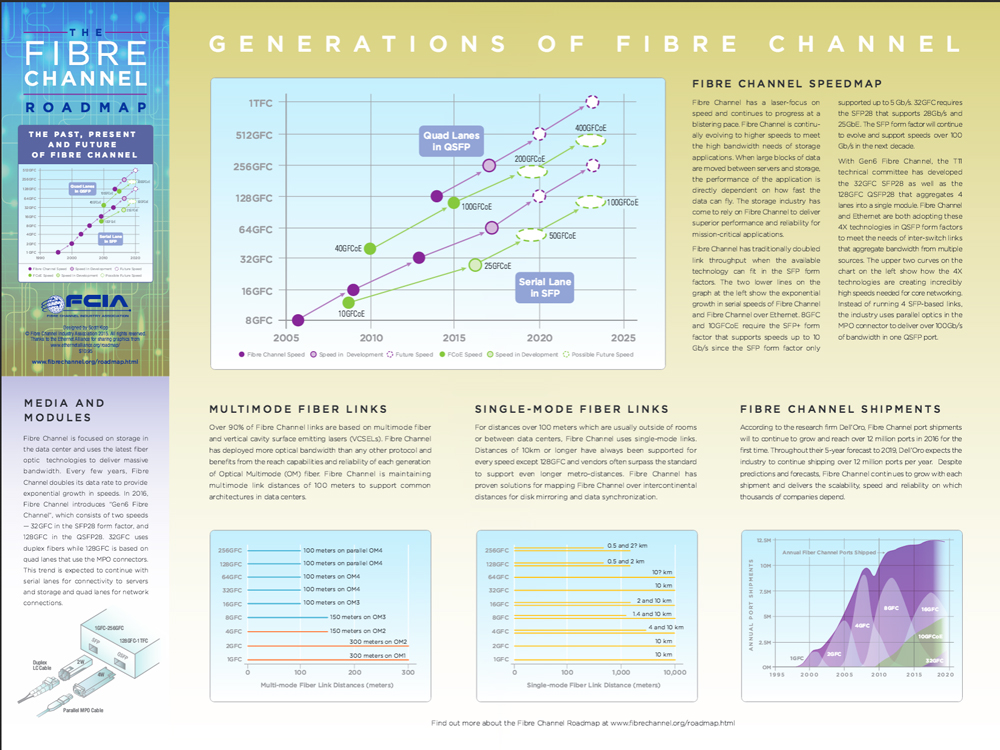 Fibre Channel has a laser-focus on speed and continues to progress at a blistering pace. Fibre Channel is continually evolving to higher speeds to meet the high bandwidth needs of storage applications. When large blocks of data are moved between servers and storage, the performance of the application is directly dependent on how fast the data can fly. The storage industry has come to rely on Fibre Channel to deliver superior performance and reliability for mission-critical applications.
Fibre Channel is at the heart of the data center connecting servers to storage, and relied upon for the most strenuous workloads. For example, Fibre Channel is deployed in many high-end applications in financial and governmental institutions where reliability and scalability are paramount. Fibre Channel consistently delivers greater than "five 9s" or 99.999% uptime as measured by vendors and customers in data center deployments worldwide. Fibre Channel storage area networks are often completely redundant to ensure constant service and uncorrupted data without single points of failure.